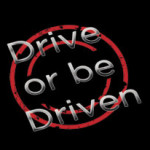 FAQ
Do I drive myself?
Ideally yes but not necessary. Both is possible, whereby the driving is part of the fun and easier as you think. Safety is of utmost importance, and Khmer Ways tours leave on the edge of town to avoid traffic. For first timers on bikes, our guides will give lessons and will make sure that you know what you do before we head out!
Do i need a drivers license?
No. A drivers license is not required in Cambodia for motos/scooters up to 125cc.
Can I rent a bike?
While it is possible to ride a bike on a guided tour, it is not possible in Siem Reap to rent a bike, since it is prohibited by law ( though some places in town do offer this service. Make sure you are not getting caught, as the fines are heavy for both the business and visitor ).
Does Khmer Ways offer tours into the Angkor Archeological Park?
No. Due to heavy traffic inside the park, we are not entering the park. The best way to visit the famous temples is by tuktuk. Khmer Ways does an exception for Bantey Srei Temple and Kbal Spean on customized tours, as those places are away from the centre of the park and therefore are almost traffic free.
Do Khmer Ways tours leave everyday?
All our tours leave on any day, except for April 14-15th due to Khmer new year.
Do I need an insurance?
It is a condition of participating in a Khmer Ways tour that each traveler holds travel insurance for the duration of the trip. Insurance must include comprehensive medical and emergency evacuation.
                                                                                                                                                                Terms & conditions
Payment
Once you made a booking for a Khmer Ways tour and your booking is confirmed, you will be required to pay the full amount to Khmer Ways at Check-In on the day of departure in cash.
Customized group travel tours require a 25% deposit after you received your booking confirmation. The second deposit amount is 25% and to pay 1 month before tour starts. The rest amount is to pay at check-in on day of the tour departure.
Tour Inclusions
Each Khmer Ways tour includes different services in terms of included activities, meals and transport. These details are included on the tours description. Khmer Ways reserves the right to change inclusions as listed due operational or other factors.
Cancellation by customers
Should you choose to cancel a booking, Khmer Ways must be notified by email or by phone.
No cancellation fees apply for our day tours, except for Kulen Mountain Adventure and Jungle Discovery Trek. If customers should cancel the tour after 7:00 pm the evening before the tour, a fee of $20 per person will apply.
The following cancellation fees apply for customized tours:
– 90 to 31 days before departure, loss of 25% of tour cost.
– 30 days or less before departure, loss of 50% of tour cost.
Cancellation by Khmer Ways
In the event that Khmer Ways cancel a tour, notification will be given no less than 7 days before the departure date of the trip. Khmer Ways Tours will return all money paid for the tour cost. Khmer Ways Tours is not liable for any other money paid, including flight ticket purchases or accommodation bookings. Please note this excludes cancellations due to conditions outside Khmer Ways Tours control such as natural disaster, political instability, etc. In such an event no money will be returned by Khmer Ways Tours and you will have to make a claim on your travel insurance.
Itineraries
Khmer Ways Tours reserves the right to change advertised itineraries before or during a tour in the interests of safety resulting from weather, safety, changed local conditions, disease or natural disaster. The tour leader or guide during a tour has the right to make any necessary changes to the itinerary for the reasons listed. Any client not adhering to changes made for these reasons will be deemed to have left the tour and is no longer under the care of Khmer Ways Tours.
Personal Responsibility
Due to the nature of the style and locations that Khmer Ways Tours operate in, Khmer Ways and their guides, leaders and support staff do not accept any responsibility for any loss, injury, illness, damage, accident, fatality, delay or inconvenience experienced from time of departure to time of return arising out of any such adventure trip organized by Khmer Ways Tours.
Privacy Statement
Your personal information Khmer Ways Tours collects with your booking will not be provided to third party suppliers. Your email address will not be shared with anyone.
Acceptance Of Conditions
By booking a Khmer Ways tour you agree to the terms and conditions as read.