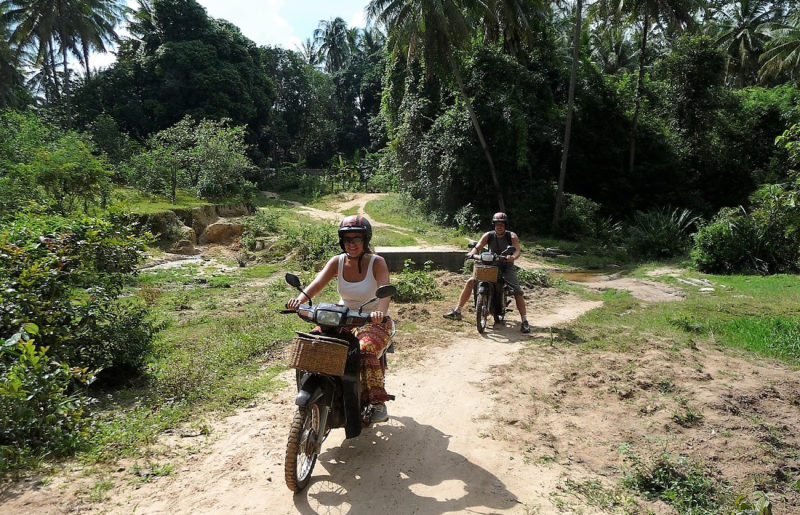 Up for an ADVENTURE?
Feeling daring? Want to really get off-road? We drive to the place where it all began, where in 802 AD, Jayavarman II crowned himself godking. Rich in history, Phnom Kulen is where the "Age of Angkor" began, and is one of only two places in Cambodia where Buddha is reputed to have set his foot. Visit a scenic waterfall, and a giant reclining Buddha. While beautiful, these are part of a standard trip here. In addition, we push on further, exploring kilometers of complex back trails, deep jungle tracks, and hidden temples, including the stunning and sought-after stone elephant and lion statues.
Departure: 7:30 am
Duration: 10 hours
Distance: 145 km
Included
•Guide
•Moto, helmet, fuel
•Lunch, snacks, drinks, purified water
•$20 Entrance fee per Person
•Fees for parking, changerooms at the waterfall
•Hotel pick-up & drop-off
Please don't forget your swimsuit and towel for the waterfall. Changing rooms are provided.
Price: $95 per Person / $85 per Person for bookings of 2 or more