An Exclusive Overnight Adventure
Why go overnight? This overnight tour combines both our one day tours to Kulen Mountain ( Kulen Mountain Adventure and Khmer Ways Jungle Experience ), which allows our customers to experience not only ancient sites deep in the forest , such as the life sized elephant and lion statues, but as well as the beautiful walking trails to spot wildlife and pristine nature. The night will be spent at a homestay – a place where you feel a long way away from modern day civilization.
Day 1:
After arriving on Kulen Mountain, the tour will head on forest trails to the lifesized elephant and lion statues. If time allows the tour will also ride to the beautiful and isolated Pagoda of Preah Kral, sitting on a rock plateau with scenic views over Kulen Mountain.
In the afternoon we will stop at the waterfall for a swim before heading to the homestay for dinner.
Day 2:
As wildlife is best spotted very early in the morning, this tour allows our customers to increase the chance of seeing the Indochinese Silver Langurs and Pig-tailed Macaques by setting off very early into the forest. Please discuss the departure time with your guide in the evening, earliest start would be 6:00 am.
After the walk is completed, we will take you to the Reclining Buddha statue, the River of the 1000 Lingas, before stopping at the waterfall once more for another swim.
Return to Siem Reap between 4:30-5:30 pm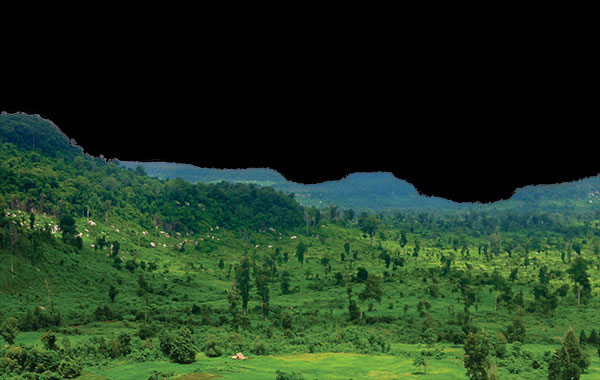 Departure: 8:00 am
Duration: 2 Days / 1 Night
Distance: 180 km
All Included
Guide, moto, fuel, helmet
All drinking water and soft drinks ( alcoholic beverages are excluded )
Snacks throughout the tour
2x lunch, 1x dinner, 1x breakfast
Accommodation in homestay
Local guide and parkranger fee for the Jungle walk
Contribution for local community
Fees including motoparking, changeroom at the waterfall
Pick up and drop off at your hotel
$ 20 entrance fee to Kulen Mountain
$ 35 government overnight fee
NOTE: We need government permission to stay overnight in this national park. Therefore, please provide your guide with a copy of your passport and visa before the tour. He will take care of the registration for you.
Customers should bring: sun block, hat, insect repellent, swimsuits and towels, enclosed walking shoes
The trail is very moderate, so no high levels of fitness required
DONT FORGET YOUR SWIMSUIT!!!
Price: $210 per Person / $185 per Person for bookings of 2 or more